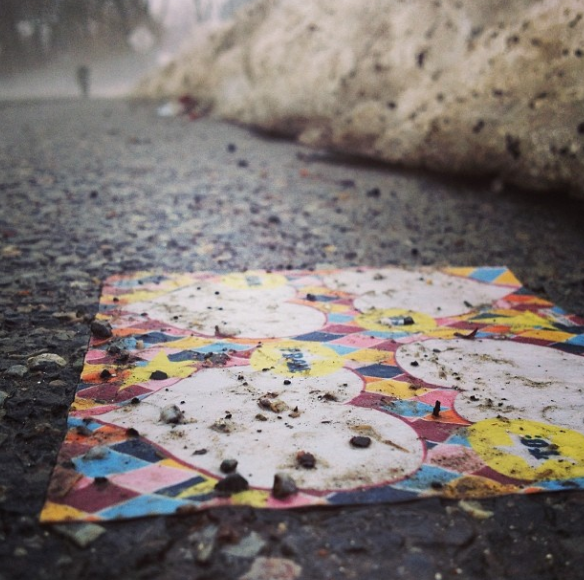 March 10, 2014 12:02 PM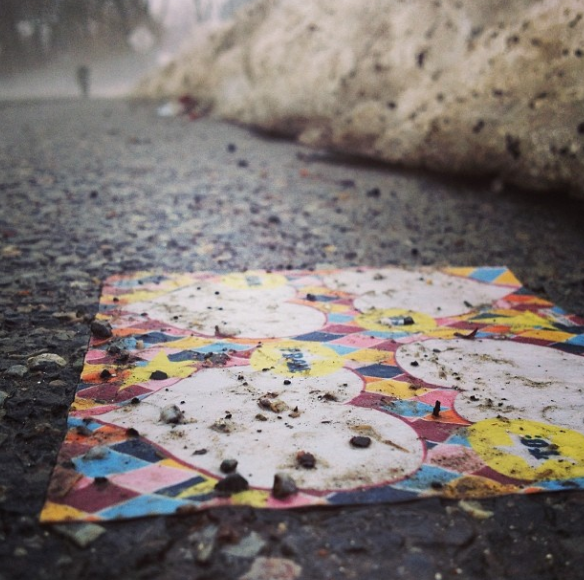 I have a passion for personalized workspaces.
It all
started when I was eight years old. My friend Jeremy invited me over for
dinner. While we waited for his mom to finish cooking, he showed me around the
house. The place was your typical, run of the mill, midwest two-story home. The
kind of place you'd see in a John Hughes movie.
But the
highlight of the tour was when we snuck into his older brother's room. And
considering he was captain of the high school football team and pretty much the
coolest guy in the neighborhood, crossing that threshold felt like trespassing
on sacred ground.
And so,
we opened the door, and that moment would be forever etched into my
memory. Jeremy and I were instantly
overwhelmed by his brother's floor to ceiling collage of Sports Illustrated magazine covers.
Complete
sensory overload. Greatest thing I ever saw.
And the
first thing I thought to myself was, "You can do that? You can, like, decorate
your own personal space, however you want to?"
You
better believe it.
That day, a light switched on
inside my head that never turned off. I began my lifelong obsession with
personalized workspaces. And although I didn't realize it at the time, I began
building a system that would later become foundational in my creative life.
For the
next three decades, I became fascinated with customizing, decorating and
optimizing my personal space. From rooms to cars to desks to lockers to closets
to studios to offices, I made it a point to make it my own. Through sight,
sound, touch, smell and even energy, I made it a point to make it my own.
And
what I learned was, you don't need science or a design background or feng shui
expertise to build your ideal workspace. What matters is that you create a
setting that reflects who you are and what's important to you, so that the
ideas will flow as a natural consequence of that workspace.
I call
this your primary creative environment.
Not an
office. That's a dangerous word.
A few
years ago, I did an interview on the topic of home office makeovers for a
writer's magazine. The reporter asked about how to create a safe, creative and
comfortable haven for your work, and how to maximize productivity based on
personal environment.
I told
them I didn't have an office. Instead, I said I have a place that's equal parts
think tank, idea factory, laboratory, command center, studio, rehearsal space,
playground, jungle gym and creative sanctuary.
It's an
environment that's personalized, stimulating and makes me feel in control. It's
my creative nirvana where utopia truly manifests itself. My surroundings help me stay in
harmony with the small slice of the universe in which I find myself. The
various personal patterns and physical objects, from music to visual
stimulation to desk style, echo the rhythm of my thoughts and habits of action.
The consistent surroundings become associative triggers that allow me enter
into my creative zone. And that way, the moment I sit down to work, I can
forget about the rest of the world and concentrate on courting the muse.
Your primary
creative environment is the user interface for your brain and the essential structural
asset for remaining prolific.
Steven
Pressfield, screenwriter and bestselling author of historical fiction, has
written extensively on creative environments. His theory is, art exists before
it's created, and it's propelled into material being by its own imperative to
be born, via the offices of those willing servants of discipline, imagination
and inspiration, whom we call artists:
"Creators operate in a chaotic
universe, and the object is to approach the mystery via order, commitment and
passionate intention. And when we convene day after day in the same space at
the same time, a powerful energy builds up around us. This is the energy of our
intention, of our dedication and of our commitment."
Proving,
that the circumstance of creative activity, the place where we manufacture our
ideas, is just as important to the process as the ideas themselves. In fact, I'm
not the only person obsessed with personalized workspaces. Throw a rock and
you'll hit a number of books, art exhibits, documentaries, web shows and
photography collections that offer rare glimpses into the mysterious, private
worlds of artistic work spaces. And what's fascinating is, all of these
resources point to the same key principles. We quickly learn that the primary
creative environment is a finely calibrated mechanism, tailor made to our
obsessions, compulsions, preferences and idiosyncrasies.
Joseph
Campbell aptly named this this space our bliss
station. In his legendary public television miniseries on mythology, he
said the following:
"A sacred place is an absolute
necessity for anybody today. You must have a room, or a certain hour or so a
day, where you don't know what was in the newspapers that morning, you don't
know who your friends are, you don't know what you owe anybody, you don't know
what anybody owes to you. This is a place where you can simply experience and
bring forth what you are and what you might be. This is the place of creative
incubation. At first you may find that nothing happens there. But if you have a
sacred place and use it, something eventually will happen. Where is your bliss
station? You have to try to find it. Get a phonograph and put on the music that
you really love, even if it's corny music that nobody else respects."
Ultimately,
by constructing this predictable environment, we enable the crucial sense of
ease that frees our minds from squandering valuable attention on nonessential
concerns, leaving us with nothing to do but work.
However,
as any creator will tell you, inspiration comes unannounced. It operates on its
own schedule, and you don't always have access to your bliss station.
What's
an artist to do?
Build a
portable creative environment.
I
define this as any alternative workspace that functions as a transportable
lightning rod, tailor made to your artistic tendencies, which enables you to
snap into work mode and make the word flesh. Even if you're sitting on the
train, even if you only have a few minutes between meetings, even if there's
not a screen in sight, it gets the job done.
As a
songwriter, I'm partial to the sound recorder on my phone. At night, I lay down
excerpts of new songs I'm working on––a verse here, a chorus there––and them during
the day, I sing to myself on the subway or during my lunch break. This keeps
the rhythm, music and lyrics fresh in my mind, even if I can't access my
primary instrument, even if I'm miles away from my main songwriting station.
Hugh
Macleod, cartoonist, entrepreneur and bestselling author, published a popular
article about his portable studio. It's a simple canvas bag with everything he
uses to make his trademark cartoons on the back of business cards: Card holder,
pens, ink, mints, an mp3 player with selected playlists, a sketchbook, xacto
knife, cutting mat and plenty of blank paper.
Macleod
treats his mini studio as his creative cornerstone. It's where the adventure
starts, he says, and it's everything he needs to do what he does, wherever and
whenever he finds himself.
That's
his portable creative environment.
What's
yours?
Ultimately, whether it's a primary or a portable creative
environment, the goal is the same, which is to cultivate the optimal conditions to make your creative
process happen.
To find out where you creativity feels at home, and then to go
there everyday.
Bio
Author. Speaker. Strategist. Songwriter. Filmmaker. Inventor. Gameshow Host. World Record Holder. I also wear a nametag 24-7. Even to bed.
MEET SCOTT