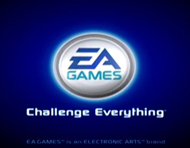 January 28, 2008 1:56 PM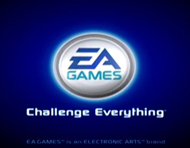 Some people are full of BS.
Some people make assumptions.
Some people are nothing but talk.
Some people speak without thinking.
Some people use invalidated, vague, baseless arguments to prove their points.
Your job is to challenge them.
To (not) blindly accept everything people say.
To spot hidden assumptions and avoid mindless acceptance.
You do this for two reasons:
1. YOU gain clarity on their motives, intentions and beliefs.
2. THEY gain an opportunity to restate, reform and rethink their ideas.
Your best tool is to use an ICY Question, which stands for, "I Challenge You."
Here are seven examples of common situations and dialogues where you can use them:
THEM: "I never thought I'd say this, but…"
YOU: "Why did you never think you'd say that?"
THEM: "I can't do that!"
YOU: "Why not?" or "Says who?"
THEM: "Well, they say that…"
YOU: "Who's 'they'?"
THEM: "So, is this your full time job?"
YOU: "Yes. Why do you ask?"
THEM: "I've been calling you all week and I'd really like to get together to talk about a business opportunity!"
YOU: "What is your positive motivation for wanting to meet with me?"
THEM: "I heard/read it was terrible…"
YOU: "Who'd you hear that from?" or "Where'd you read that?"
THEM: "I dunno, this seems pretty expensive?"
YOU: "Compared to what?"
– – –
BONUS! 21 (other) ICY Questions examples include, but are not limited to:
1. How did you arrive at that?
2. How do you measure that?
3. Is that always the case?
4. So?
5. What do you plan to do with this feedback?
6. What stops you?
7. What would happen if you didn't?
8. What's (really) bothering you?
9. What's your point?
10. When did you decide this?
11. Why?
12. What's your proof?
13. How do you know that's true?
14. Where's the evidence?
15. Are you sure that's true?
16. Why do you believe that?
17. Can you prove it?
18. Why did I receive this email?
19. Why do you think that happened?
20. Why is that so important to you?
21. Why was I put on this list?
Ultimately, the whole reason ICY Questions work is because they break people's patterns.
Which catches their attention.
Which causes them to stop and think.
Which causes them to clarify their remarks.
Which causes the REAL motives and beliefs to surface.
Which causes you to better understand where they're coming from.
So, as EA Sports says, challenge everything.
Challenge irrational thoughts.
Challenge programmed knowledge.
Challenge people's positions.
If you want to be more approachable, start by being more challenging!
LET ME ASK YA THIS…
How do you challenge people's assumptions?
LET ME SUGGEST THIS…
Share your three best ICY Questions here!
* * * *
Scott Ginsberg
That Guy with the Nametag
scott@hellomynameisscott.com
…only 8 more days until NametagTV.com goes ON AIR!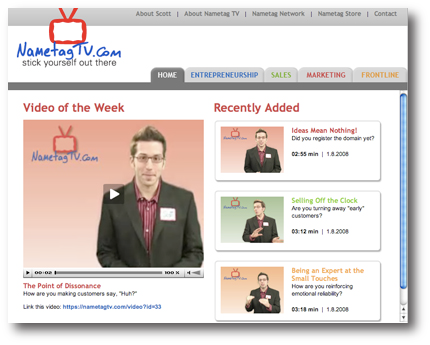 Bio
Author. Speaker. Strategist. Songwriter. Filmmaker. Inventor. Gameshow Host. World Record Holder. I also wear a nametag 24-7. Even to bed.
MEET SCOTT