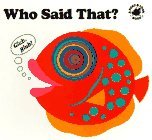 March 08, 2007 1:08 PM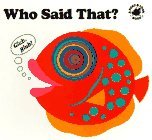 Studies show. Research proves. Scientists say. Psychologists report. Experts believe. THEY say. There's an old story that says. I've heard from a lot of people say. Most people agree. It is said that. Critics say. Statistics show. Somebody once said. The reviews say.
No.
No, no, no!
None of that is good enough.
Not in a conversation.
Not in a speech.
Not in an article.
Not in a blog post.
Not in a sales presentation.
Not in an opening statement to a jury.
Unspecified attribution doesn't cut it.
You need to PROVE your point. With facts. Sources. Numbers. Dates.
Specificity leads to credibility which leads to approachability.
If you can't back it up, throw it out.
LET ME ASK YA THIS…
What example of unspecified attribution drives you the craziest?
LET ME ASK YA THIS…
Post all rants here.
* * * *
Scott Ginsberg
Author/Speaker/That Guy with the Nametag
www.hellomynameisscott.com
Bio
Author. Speaker. Strategist. Songwriter. Filmmaker. Inventor. Gameshow Host. World Record Holder. I also wear a nametag 24-7. Even to bed.
MEET SCOTT