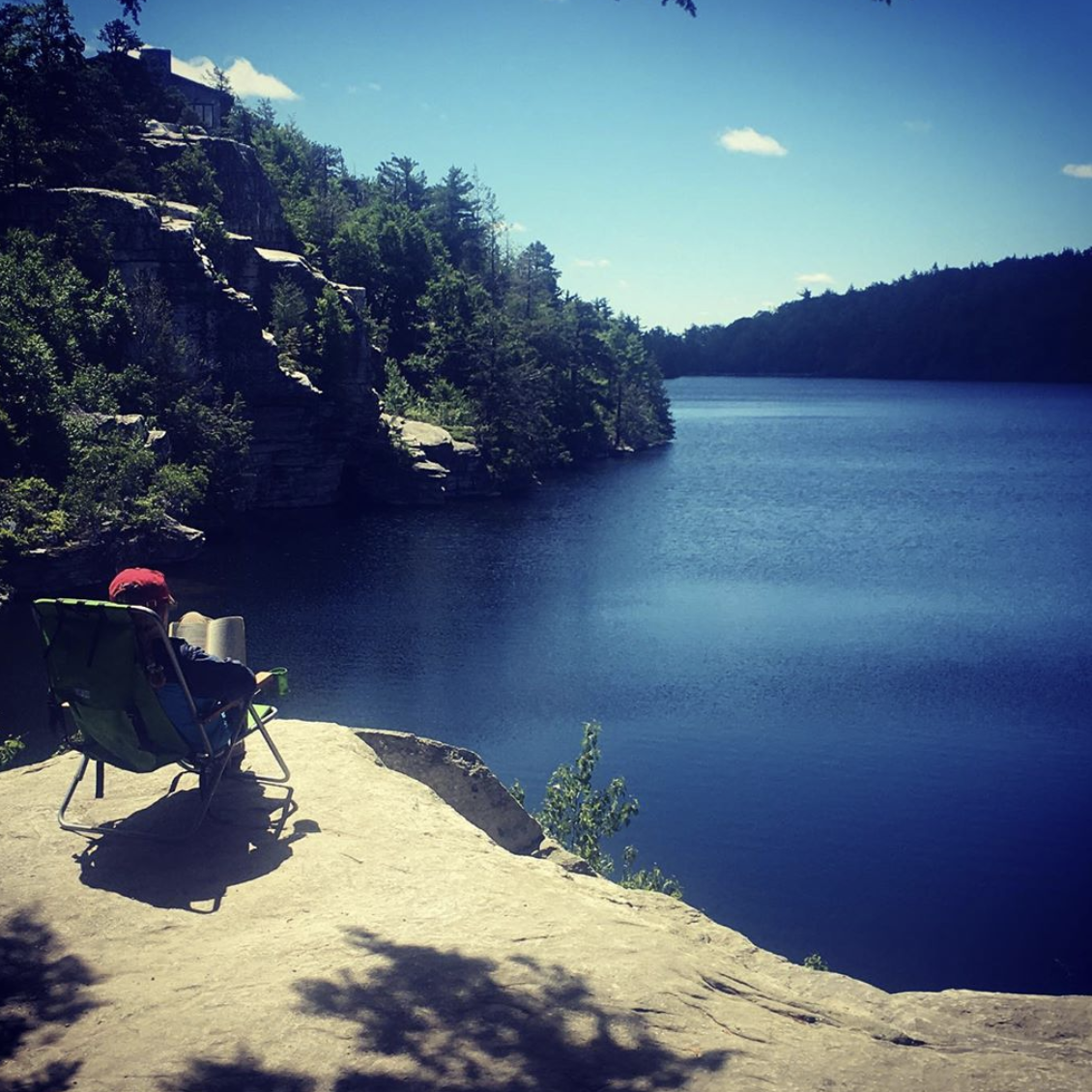 July 21, 2020 12:33 PM
We have met the enemy and he is us. 
Adopted from an old wartime slogan, this message was famously used on a poster designed to help publicize the first observance of earth day. The goal was to help spread the message of environmental stewardship around the world, and it worked. 
Kelly, the cartoonist who died shortly after the posters were printed, offers context around his slogan: 
There is no need to sally forth, for it remains true that those things which make us human are, curiously enough, always close at hand. Resolve then, that on this very ground, with small flags waving and tinny blasts on tiny trumpets, we shall meet the enemy, and not only may he be ours, he may be us. Forward! 
Turns out, he was not only preaching the preservation of our beautiful planet, but also the stewarding of the landscape within. Nurturing the relationship we have with ourselves. 
Because so many of us get in our own way. We become the saboteur and source of resistance in our own lives. There are endless examples. 
Maybe you're addicted to a dysfunctional story about relationships, resulting in you feeling lonely. 
Maybe you find a perverse satisfaction in indulging in doubt about your own creative talents, resulting in you procrastinating. 
Maybe you're more comfortable in your familiar state of misery, resulting in your inability to move onto the next chapter of your life. 
Maybe you sabotage your own good habits by making excuses not to do them, resulting in poor health. 
Whatever that thing is, you have met the enemy, and he is you. 
Now, although there are as many examples as there are people to personify them, there is one commonality. 
Lack of trust. 
That's typically how people get in their own way. 
If you are burdened by ricocheting doubts, switch your brain to this. 
Rush to affirm rather than dismiss your chances for success. Point yourself in the direction of possibility rather than failure. Show some compassion to your inner landscape rather than depriving it of the fuel it needs to flourish. 
And when the nagging clouds of doubt continue to rain on your religious parade, accept that you're readier than you think you are. 
Everything you need is already inside of you. 
Who you already are is enough to get what you want.
LET ME ASK YA THIS…
How could you create a version of yourself that you have no reason to doubt?
Bio
Author. Speaker. Strategist. Songwriter. Filmmaker. Inventor. Gameshow Host. World Record Holder. I also wear a nametag 24-7. Even to bed.
MEET SCOTT