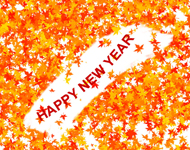 January 07, 2008 11:43 AM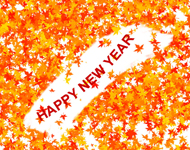 2008 is here!
Hope you had a great holiday season and you're ready to rock.
It's gonna be a GREAT year, too. Lots of cool stuff coming up I wanted to let everyone know about…
FIRST…
NametagTV.com, my new Online Television Network, is going on the air in the next several weeks! Stay tuned!
SECOND…
My next book (or books, I should say) is a series called The Approachability Trilogy, consisting of:
1. The Approachable Frontline: 17 Daily Practices for Delivering Unforgettable Service
2. The Approachable Salesperson: 22 Daily Practices for Enabling Customers to Buy
3. The Approachable Manager: 27 Daily Practices for Getting Employees to Come to You
THIRD…
I'll be kicking off the St. Louis Business Expo in March. The event is open to the public, and, if you register early, you will receive a copy of The Approachable Salesperson during our exclusive networking breakfast!
* * * *
…and that's just the first half of 2008.
I still have a few surprises up my sleeve for later in the year 😉
So, after two weeks off work, it's great to be back. I hope you (too) are well rested and well prepared for the best year EVER!
Lastly, for those of you who didn't catch all those ridiculously long lists from December, here's a quick recap:
101 Lessons Learned from 2007
101 Ways to Create a Powerful Web Presence
123 Questions Every Marketer Must Ask
69 Mini Philosophies on Just about Everything
95 Things I Learned from Seth Godin's "Meatball Sundae"
154 (more) Pieces of Contrarian Wisdom
49 Ways to Become an Idea Powerhouse153 Super Smart Quotations that Made My Jaw Drop
157 Pieces of Contrarian Wisdom
111 Self-Assessment Questions to Make 2008 the Best Year Ever
LET ME ASK YA THIS…
What's your #1 goal for 2008?
LET ME SUGGEST THIS…
Share it here!
* * * *
Scott Ginsberg
That Guy with the Nametag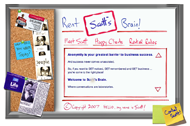 Ever heard of a Business Midwife?
No systems. No formulas. Just someone who listens, asks KILLER questions and facilitates creative breakthroughs.
Rent Scott's Brain today!
---
Bio
Author. Speaker. Strategist. Songwriter. Filmmaker. Inventor. Gameshow Host. World Record Holder. I also wear a nametag 24-7. Even to bed.
MEET SCOTT