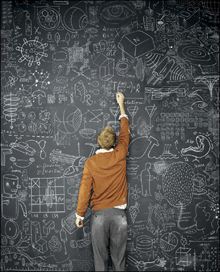 July 15, 2007 9:26 PM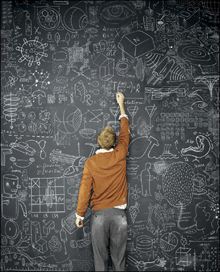 Joey Reiman is the CEO of BrightHouse, an Atlanta-based "ideation corporation."
According to this article in FastCompany, he likes to boast that his firm conducts "business at the speed of molasses."
"You can't hurry great ideas. I tell our clients that we're the slowest company they'll ever meet – AND the most expensive," Reiman says.
"But you only have to see us once."
And plenty of big-name companies (including Coca-Cola, the Home Depot, and Georgia-Pacific) like what they've seen.
HERE'S THE BEST PART: BrightHouse works with only one client at a time.
HERE'S THE SECOND BEST PART: BrightHouse charges $1,000,000 per project.
That's a million dollars.
For one idea.
And if you think about it, that's really not that much.
Take the new iPhone, for example.
According to this article in Reuters, Apple moved 700,000 units in the first weekend.
Multiply that by a $600 sale price.
Then factor in six more months left in 2007.
That's a whole lot of revenue.
THE QUESTION IS: Do you think Steve jobs would have paid a million dollars for that idea?
Absolutely.
Because he's the kind of guy who understands the potential value of a great idea.
Do you?
LET ME ASK YA THIS…
Are you charging enough for your ideas?
LET ME SUGGEST THIS…
Think about the last expensive idea you paid for. Maybe you attended a seminar or bought a training kit. Consider the upfront cost vs. the amount of money you made over time as a result.
* * * *
Scott Ginsberg
That Guy with the Nametag
www.hellomynameisscott.com

Are you the luckiest person you know?
Watch Scott's interview on 20/20!
add to del.icio.us * digg it! * email this post
You Might Also Like...
Bio
Author. Speaker. Strategist. Songwriter. Filmmaker. Inventor. Gameshow Host. World Record Holder. I also wear a nametag 24-7. Even to bed.
MEET SCOTT