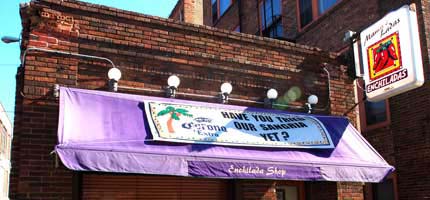 July 16, 2007 6:23 PM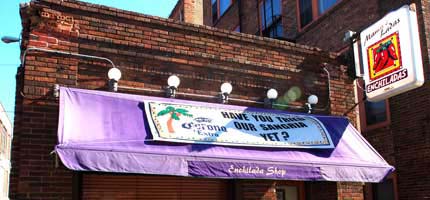 Coolest Restaurant Ever: Mama's Ladas: Downtown Sioux Falls, South Dakota.
Here's why…
When you walk in the door, you see fewer than ten tables.
When you look at the walls, you see traditional Mexican decorations.
And the owner (also the waitress) offers a friendly greeting and tells you to sit anywhere you want.
There are no menus.
There are no options.
There are no specials.
There are only enchiladas.
And when she comes over to take your order, she doesn't ask, "What can I get for ya?"
She simply says, "Beef or Chicken?"
Because there are only enchiladas.
That's the ONLY thing they serve.
A business that only sells ONE thing! Brilliant!
AND, IT'S NO SURPRISE: their enchiladas are freaking AMAZING.
AND, IT'S (ALSO) NO SURPRISE: everyone in Sioux Falls has either eaten there or heard someone talk about eating there.
Hell, I'm lactose intolerant and I still ate there!
THE POINT IS: Mama's Ladas gets it.
Everything I preach about approachability, they do right. For example:
1. THEE, not A: not just a Mexican restaurant, THEE Mexican restaurant for enchiladas in Sioux Falls.
2. Own a word. Every time I hear the word enchilada, I think back to my experience at Mama's. And I bet I'm not the only customer who does that.
3. Be That Guy. When I told my client where I ate dinner the night before, she said, "The Enchilada People? Nice!" Great example of MINDshare, not MARKETshare.
4. Make the mundane memorable. 99% of the places you eat dinner have some sort of organized ordering system. These guys don't even have menus!
5. Cool and remarkable. When was the last time YOU blogged about an enchilada?
6. Specific. They specialize and have expertise in a narrow, yet marketable product.
7. FUN! When the meal was over, the owner came over with a big basket full of Halloween candy and said, "Would you like dessert?" Awesome! (I had a Snickers Mini.)
8. About, not from. Every dining guide and restaurant reviewer for Sioux Falls mentions this place. It's also been written up in several publications.
9. Be (somewhat) predictable. Their consistency and familiarity puts customers at ease.
10. No competition. It's not like you could go to the "other" enchilada place in Sioux Falls. Mama's is it!
11. People respond to policies. You get beef or chicken. That's the deal. Enchiladas or bust. You gotta love that!
Mama's Ladas, you win the Approachability Award. Congrats!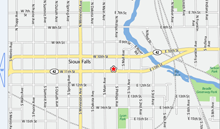 And if you're hungry after reading this post, and happen to be in the Sioux Falls area, check 'em out:
Mama's Ladas
116 W 11th St
Sioux Falls, SD 57104
(605) 332-2772
LET ME ASK YA THIS…
What if YOU only sold one thing?
LET ME SUGGEST THIS…
Share your best "one thing" company here!
* * * *
Scott Ginsberg
That Guy with the Nametag
www.hellomynameisscott.com

Are you the luckiest person you know?
Watch Scott's interview on 20/20!
add to del.icio.us * digg it! * email this post
You Might Also Like...
Bio
Author. Speaker. Strategist. Songwriter. Filmmaker. Inventor. Gameshow Host. World Record Holder. I also wear a nametag 24-7. Even to bed.
MEET SCOTT