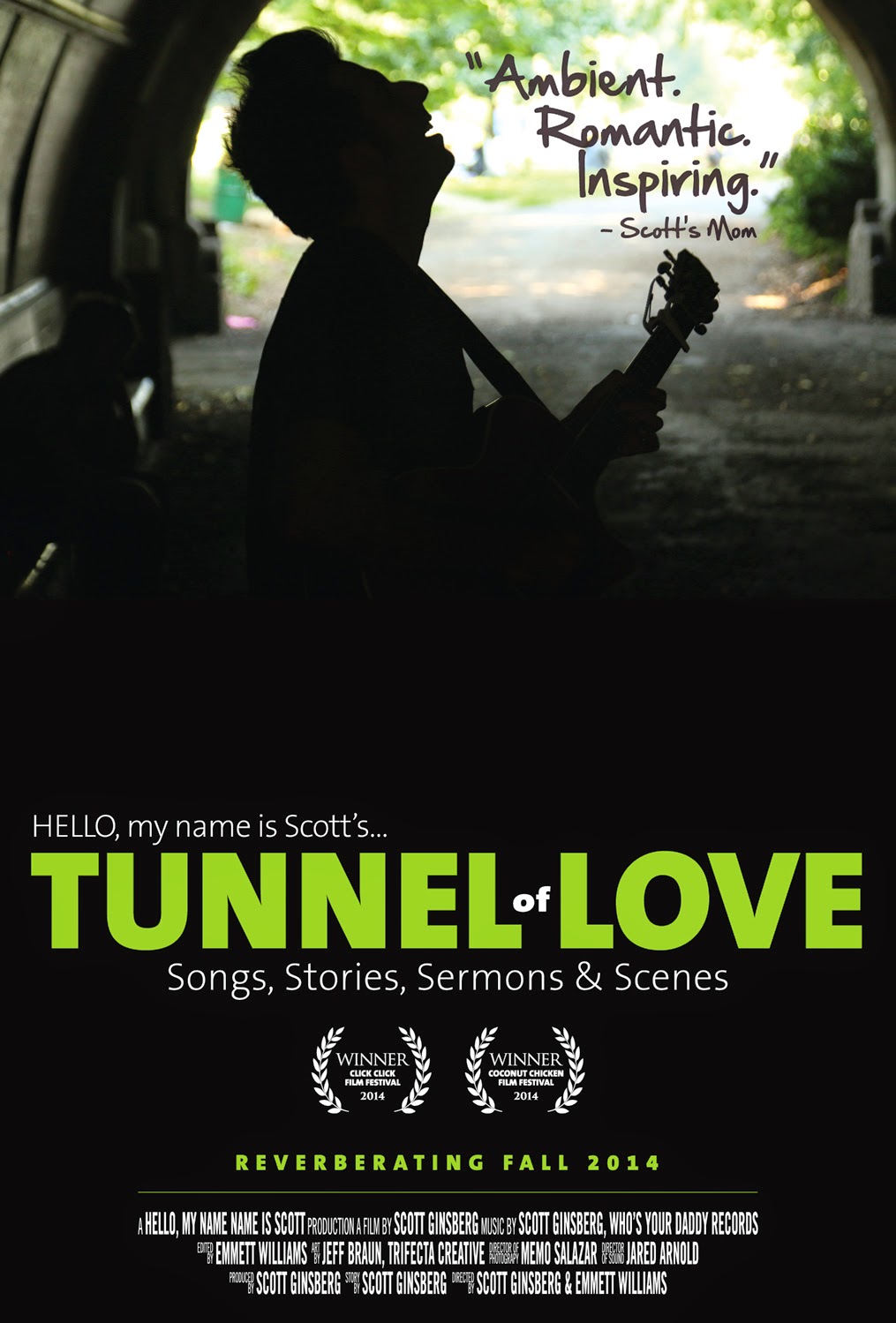 September 22, 2014 2:37 PM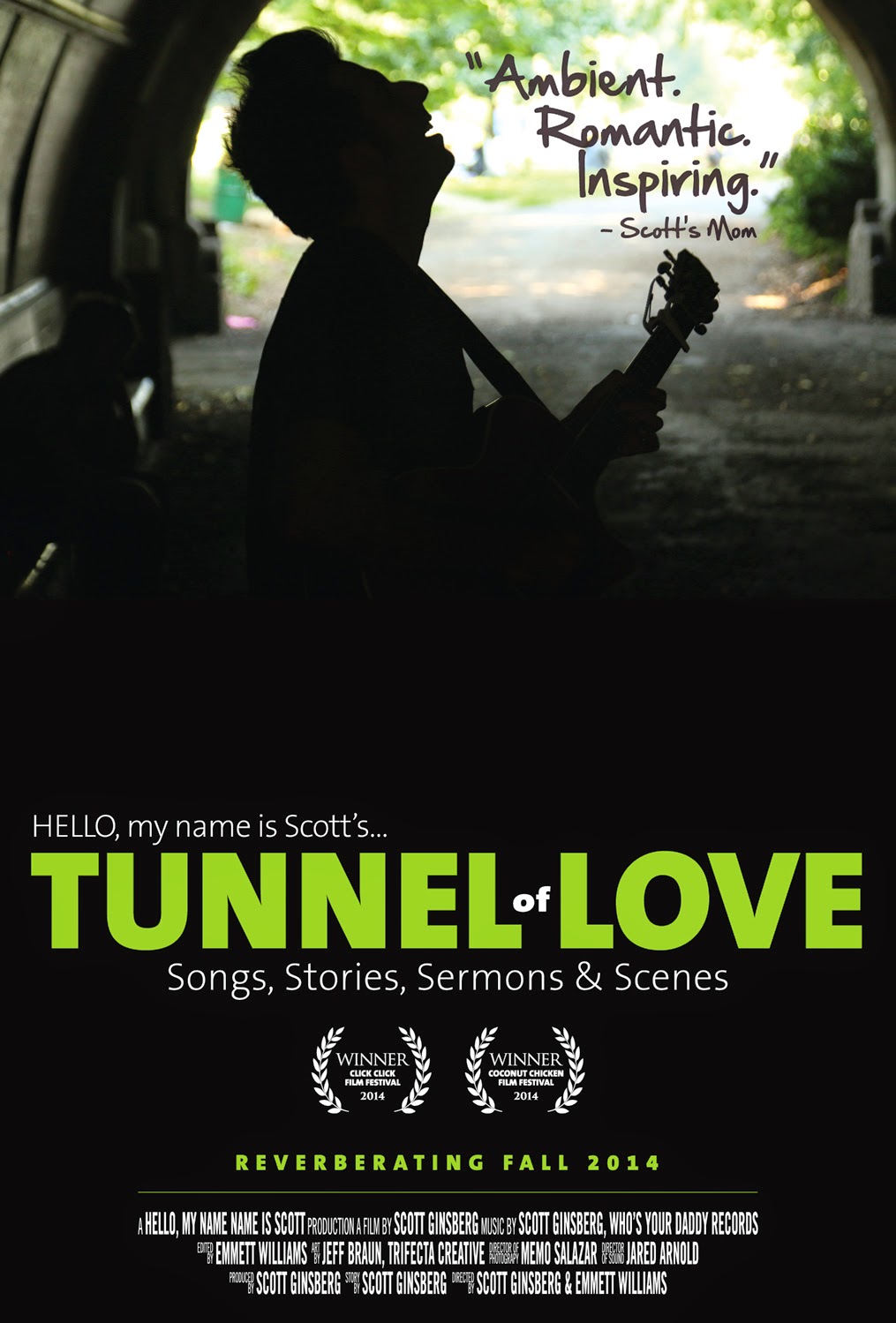 Tunnel of Love is
a feature length concert documentary written, produced, directed and scored by
Scott Ginsberg. The film explores the intersection of identity, belonging and
creativity.
It's a look at the transformative power of live music, both
on the audience and the performer. It's an homage the sonic potential of
natural acoustics. And it's a playful narrative about
two lovers in the process of changing their pronouns.




Through live performances, playful and romantic exchanges, unexpected
creative moments of conception and behind the scenes storytelling, the film
takes you on a heartfelt journey about what it means to be an artist,
a romantic and an opportunist.
Tunnel of Love is a full length, feature documentary, but will initially be distributed in a unique way. I'll be sharing the film as a serialized / episodic project. Since the movie's centerpiece is a live concert, I'm premiering each song as a stand alone chapter. There are 14 songs in the concert, and so, the distribution timeline will occur over a period of 14 weeks.
For now, here's the official trailer:
To learn more about the film, please visit the movie homepage:
Bio
Author. Speaker. Strategist. Songwriter. Filmmaker. Inventor. Gameshow Host. World Record Holder. I also wear a nametag 24-7. Even to bed.
MEET SCOTT