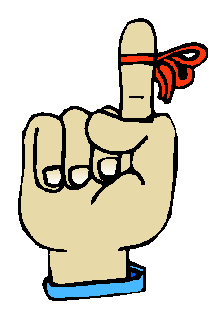 July 20, 2007 10:38 PM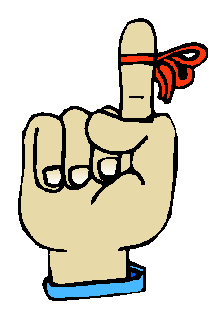 As a salesperson, you don't want to be a pest.
But you DO want to follow up effectively.
So, what's your approach?
THREE WORDS: Gentle Reminder Selling.
It's non-threatening.
It's not overly salesy.
It's a great method for delivering value.
FOE EXAMPLE: let's say a certain prospect hasn't returned your calls or emails.
Maybe she's busy.
Maybe she forgot to reply.
Maybe she has more important stuff to do that week.
No problem!
You duty as an approachable salesperson is to gently remind them who you are AND how you unqiely give value … without being too pushy.
Here's a list of five Gentle Reminder Selling techniques to help you follow up like a pro:
1. Send an article. Displays your expertise, delivers lots of value. If possible, send a link to your article that's already been published. The mere fact that it WAS published is a third-party testament to your skills.
2. Send a blog post. Similar to sending an article. Also a good opportunity to keep your branding in front of key prospects. NOTE: if you get comments on your post, awesome! It's an instant testimonial.
3. Send a media link. Been in news lately? Cool! Send a link to your story with a note saying, "Thought you'd like this article!" An example like this shows that you're not only credible, but current too.
4. Send a testimonial. If you just finished working with a similar client, drop a note that reads, "Here's what the CEO of Dynatech just said about my software…" Then write, "And I'd love to do the same for your company."
5. Send a picture. Preferably, a picture that shows you doing what you do. Maybe even you and one of your other clients. NOTE: be sure you're smiling, laughing and having fun. Make it look like you're cool to work with.
In one word: friendly.
In two words: delivers value.
In three words: persistent, not pushy.
That's Gentle Reminder Selling.
After all, it sure beats saying, "Hey Mark, did you get a chance to look at my proposal?"
LET ME ASK YA THIS…
Are you following up with value?
LET ME SUGGEST THIS…
Share your best follow-up method here!
* * * *
Scott Ginsberg
That Guy with the Nametag
www.hellomynameisscott.com

Are you the luckiest person you know?
Watch Scott's interview on 20/20!
Bio
Author. Speaker. Strategist. Songwriter. Filmmaker. Inventor. Gameshow Host. World Record Holder. I also wear a nametag 24-7. Even to bed.
MEET SCOTT