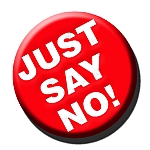 August 16, 2007 12:43 PM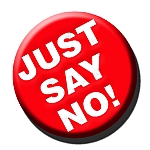 PICTURE THIS: you get an email out the blue from a prospect.
But not just ANY prospect … the perfect customer.
Exactly the type of client you want to work with.
The good news is; they want to hire you!
The bad news is; you're booked solid.
Looks like you're going to have to turn down their business.
What do you do?
Well, first of all, saying no isn't really BAD news. After all, it means…
You're in demand.
You're staying busy.
You're attracting the right type of clients.
That's a great place for any company to be!
BUT HERE'S THE CHALLENGE: how do you say no to new business … while STILL marketing?
Take a lesson from Progressive Insurance.
In 1994, Progressive became the first auto insurance company to provide its rates alongside the rates of other companies.
That way, consumers could easily compare and decide … even if they didn't use Progressive!
I remember when their commercials first came out. EVERYBODY was talking about them.
"So, Progressive will give you the insurance rates of their competitors? That's so cool!"
Cool, indeed.
Not what you'd expect from an insurance company, right?
Exactly. Which is precisely why that sentence became their widely recognized tagline.
Also, I snooped around online and found this great excerpt from their annual report:
"Fast. Fair. Better. That's what you can expect from Progressive. Everything we do recognizes the needs of busy consumers who are cost-conscious, increasingly savvy about insurance and ready for easy, new ways to quote, buy and manage their policies, including claims service that respects their time and reduces the trauma and inconvenience of loss."
Wow.
Progressive LOVES and RESPECTS their customers SO MUCH, they'll do whatever it takes to make them happy.
Even if it means forfeiting new business!
See, Progressive found a way to say no to its potential customers … while STILL maintaining (and reinforcing) brand integrity.
That's the way the game of marketing should be played.
So, if you find yourself in a situation where you just HAVE to turn new business away, remember this:
Don't just say no and then hang up!
"Well, we're sorry sir. Can't help ya out today. But, we wish you good luck fishing that dead raccoon out of your chimney. Bye!"
If you were that customer, how would YOU feel?
INSTEAD, TRY THIS: create a policy, procedure or protocol for saying no. Have options or a decision tree on-hand. Find a way to STILL serve the customer, even if he's not your customer. Position yourself as a resource, and they'll come back next time!
THEN, TRY THIS: consider your network of colleagues to whom you'd gladly refer client overflow. Whoever you think would be a good fit, send them a heads-up email or phone call first. Then offer their name to your prospect. Finally, follow up about a week later to see if it worked out. It's good karma.
ULTIMATELY, REMEMBER THIS: when you forfeit new business to vouch for a colleague's credibility, your credibility will increase as well. Clients will respect your discretion, honesty and generosity. And those characteristics will stay in their mind for the next time they (or someone else) needs you.
Because, as I learned from Seth Godin, even when you say no, you're still marketing.
LET ME ASK YA THIS…
Do you build marketing in your no's?
LET ME SUGGEST THIS…
Share an example of how saying NO at one point … enabled a customer say YES at a future point.
* * * *
Scott Ginsberg
That Guy with the Nametag
---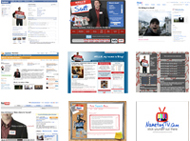 Are you a friend of The Nametag Network?
Read more blogs!
Rent Scott's Brain!
Download articles and ebooks!
Watch training videos on NametagTV!
Make a name for yourself here…
---
You Might Also Like...
Bio
Author. Speaker. Strategist. Songwriter. Filmmaker. Inventor. Gameshow Host. World Record Holder. I also wear a nametag 24-7. Even to bed.
MEET SCOTT