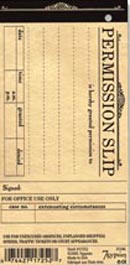 January 10, 2008 12:04 PM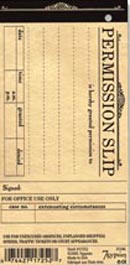 NOTE: be sure to read part 1 of this post before scrolling down!
– – –
OK guys, let's continue our discussion on building a permission asset.
Today we're going to explore a list of 18 questions to help you assess the status of your current permission asset.
(Don't worry, you don't have to answer them all right away!)
But, some are yes/no, some are VERY penetrating, and some of these questions are going to make you grin, shake your head say, "Damn it!"
But that's good. That means there's (still) room to make your permission asset even stronger!
Here we go:
1. Are you being selfish with your knowledge?
2. Do you get the email of every customer?
3. Do you have customers or fans?
4. How do you provide a value message to your customers every week?
5. How are you building a following?
6. How are you measuring your permission asset?
7. How are you staying in front of your fans?
8. How do you collect email addresses from the people who come to your website?
9. How do you get permission from people to market to them?
10. How many people are anticipating your marketing?
11. How many ezine subscribers do you have?
12. How many RSS subscribers do you have?
13. How quickly do you get permission from strangers?
14. If you were your customer, what would you LOVE to have from you next?
15. Is your marketing interrupting or interacting?
16. Is your marketing making music or noise?
17. When was the last time you sent out a newsletter or ezine?
18. Whom are you recruiting?
– – –
So, how'd you do?
Any of those questions impossible to answer?
Good. Because the next action is to start building (or continue building) your permission asset.
Here are (what I believe to be) the five most common, easiest and cheapest ways to do so:
1. Ezine. Make it consistent. Make it short. Make it valuable. Make it clean. And don't sell too much. Don't send it out too often or to too sparsely. Most importantly, be sure your "unsubscribe" button is easy to find. (Mine goes out to 10,000 people every other Tuesday. It has videos, articles and blog posts about approachability. If you would like to subscribe, go to my website!)
2. Blog. Post every day. Write passionately. Take a side. Discover your authentic writing voice. Have a Call to Action or response mechanism at the end of every post. Don't quit after two months. Use lots of lists. Use short sentences. Use one-line paragraphs. And of course, have fun!
3. RSS Feed. For your products. For your articles. For your tour schedule. For your upcoming events. For your blog posts. For your podcasts. For your videos. For your new ideas. For ANYTHING the people in your permission asset might value.
4. Videos. Post short, fun, cool, remarkable and slightly silly videos on YouTube. Get people to watch, subscribe to and tell their friends about you them. Think viral. Here's a good example.
5. Social Networking. Use MySpace, Facebook, LinkedIn, Flickr, Squidoo and the like. Be an octopus, not an earthworm. Post pictures, videos, blogs, comments, stories and experiences. Connect with other like-minded professionals. Consider starting your own group, cause or club within your social networking platform. Or, if you're ambitious, start your own platform.
OK! We've covered a lot of ground on building a permission asset so far.
Hope you're still with me.
Because in our final segment of this post series, we're going to talk about PATIENCE with and PROTECTION for your permission asset.
See ya then!
LET ME ASK YA THIS…
How many people are anticipating your marketing?
LET ME SUGGEST THIS…
If you haven't read Seth's book on permission marketing yet, DO IT TODAY.
* * * *
Scott Ginsberg
That Guy with the Nametag
scott@hellomynameisscott.com
…only 22 more days until NametagTV.com goes ON AIR!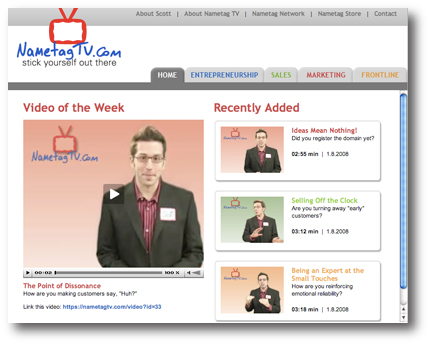 Bio
Author. Speaker. Strategist. Songwriter. Filmmaker. Inventor. Gameshow Host. World Record Holder. I also wear a nametag 24-7. Even to bed.
MEET SCOTT