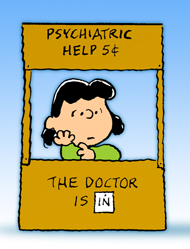 October 04, 2007 1:42 PM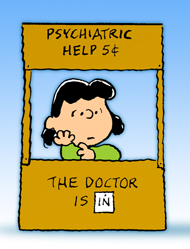 You're not an expert.
You're not a consultant.
You're not a commodity.
You're not a salesperson.
You are a trusted adviser.
(At least, that should be your goal.)
And people need to feel like they couldn't go into the marketplace without your opinion.
Now, by "people" I'm referring to customers, prospects, clients, colleagues, friends, competitors and especially the media.
Whenever they have a problem within YOUR domain, they need to be thinking, "Wait. Before we take the next step, we better call Dave…"
AND THAT'S THE SECRET: positioning yourself as a resource.
The Go-To-Guy. The answer.
I'm actually reading two great books on this topic right now: The Trusted Adviser and Clients for Life.
(FYI, I read five books a week. And I rarely recommend any of them on my blog because, frankly, few of them are worth recommending. But these two are home runs.)
Anyway, to get started becoming a trusted adviser, ask yourself these questions:
1. If everybody did exactly what you said, what would the work look like?
2. If someone paid you $5000 to sit down with you for one hour, what would you tell him?
3. If someone was going to pay you $1000 an hour, what are the questions they've got to ask you to get their money's worth?
4. What are you recognized as being the best at?
5. What are you the obvious expert on?
6. What do I know that other people find valuable?
7. What ideas do you have that you're afraid people will steal?
OK. Now that you have a blueprint for your expertise, here's the second step…
DON'T BE SELFISH WITH YOUR KNOWLEDGE!!!
Share it with the world! Start a blog, publish a newsletter, hand out philosophy cards, offer free 15-minute consultations, give free talks in your local business community, anything to maintain top of mind awareness!
After all, positioning isn't about MARKET share; it's about MIND share.
Become the person people think to call before they take another step.
Become a trusted adviser.
LET ME ASK YA THIS…
Are you That Guy?
LET ME SUGGEST THIS…
Share your three best tips for positioning yourself as a trusted adviser.
* * * *
Scott Ginsberg
That Guy with the Nametag
---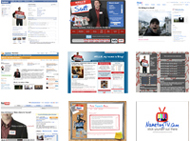 Are you a friend of The Nametag Network?
Read more blogs!
Rent Scott's Brain!
Download articles and ebooks!
Watch training videos on NametagTV!
Make a name for yourself here…
---
You Might Also Like...
Bio
Author. Speaker. Strategist. Songwriter. Filmmaker. Inventor. Gameshow Host. World Record Holder. I also wear a nametag 24-7. Even to bed.
MEET SCOTT