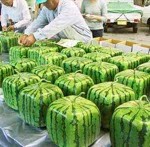 Abrasives. Automotive accessories. Bearings. Building supplies. Cattle. Chemicals. Coffee beans. Computer Hardware. Converters. Envelopes. Fertilizer. Grain. Industrial metals. Insurance. Laboratory equipment. Minerals. Oil. Office supplies. Precious metals. Salt. Soybeans. Sugar. Textiles. Wheat. Wool.
These things are commodities.
Common products customers can buy anywhere.
And if you're in the business of selling them, you're in trouble.
Especially now, when the available choices for products and services are infinite.
That's the danger: When presented with an infinite amount of choices, customers (usually) default to the cheapest.
Unless.
Unless you can wield a way to make price irrelevant.
Unless you can devise a plan to deliver with emotion in mind.
Unless you can start a strategy to sell something much bigger than a bag of sugar.
Here's a list of emotional, remarkable, compelling (and, most importantly, non-price-based) strategies to sell a commodity – and still win.
As you peruse these examples, I challenge you transfer the attributes and plug your own commodities into the generic equations:
1. Make the mundane memorable. Let's say your company sells marching band uniforms to high schools. What if you held seasonal fashion shows? You could invite start performers and band directors from each district to strut their stuff, represent their school and model their new uniforms down the catwalk – to marching band music.
Every student in town – including their parents – would come to watch. Local media would foam at the mouth. Viral videos would pop up everywhere. And you could even start a program called "Perfect Pitch," which applies the proceeds from the events to sponsor high-risk students or underwrite sponsorships for low-income schools.
Soon, you'd move from commodity to celebrity, from product pusher to philanthropist. What are the ten most mundane components to your business, and how could you morph them into memorable, brandable entities?
2. Send a continuous flow of education. That way, your buyers always know how to more creatively, efficiently and effectively use what you sell them to grow their business and make their lives better.
The secret is to brainstorm topics and headlines for articles, whitepapers, videos, presentations and other forms of content to be distributed in person, en masse and/or via your Thought Leadership Platform. A few examples:
*10 Questions Every Soybean Farmer Needs to Ask
*12 Secrets Smart Suppliers Know
*7 Words to Eliminate from Your Engineering Vocabulary
*Don't Start a Business Until You Read These 9 Facts
*How Scrap Metal Companies Can Get Rid of Their Productivity Problems Once and for All.
Notice the patterns. Replicate them in your business. What did you write today?
3. Master the surrounding universality of your product. If you're a diamond retailer, study the art of the proposal. Learn what makes amazing marriages work. And discover the secrets to sustained physical passion. Customers will buy, and customers will talk.
If you're an oil distributor, teach wholesalers how to teach drivers how to lower emissions. Educate them on how to protect the environment. And make monthly playlists of relaxing and enjoyable music for stressed out commuters and truckers. Customers will buy, and customers will talk.
If you're a coffee bean salesman, master the cultural history of its native country. Collect and share pictures of what people see in the morning when they enjoy their drinks. And immerse yourself in the metropolitan coffee shop culture to understand the end user experience of your product. Customers will buy, and customers will talk.
What universal human experiences and emotions surround your boring product?
4. Define the whitespace around your idea. Go perpendicular. Be intentionally and comically counter-intuitive. For example, maybe your website offers job search advice and counseling services for unemployed professionals.
What if you created a series of promo videos or blog posts about what (not) to do? Topics like, "How to Bomb Your Next Job Interview," "How to Book a One-Way Ticket to the Unemployment Line," and "How to Make Sure Your Resume Gets Thrown Away, Every Time"?
Or, what if you encouraged visitors to submit their interviewing/job search horror stories? You could then respond to each vignette with a list of strategies to make sure that never happens again. I smell a Bloggie in your future. What could you do – in this moment – that would be the exact opposite of everyone else?
5. Excel at connecting. Connect with buyers – then help them connect non-competing buyers so they can work together. Try this: Every Monday, set an Introduction Quota. Challenge yourself to introduce two people who need to know each other.
Ask yourself: "What two people do I know – who don't already know each other – would be benefit from a connection?" Introduce them via email with short bios, plus how you know each of them. Then, either leave it up to them to connect, or, set up a Zero Agenda Conversation with all three of you.
Do that fifty times a year and you won't be a commodity – you'll be a connector. How many people did you connect to each other last month?
6. Leverage your vulnerability to earn customer trust. My friend Sean sells screen-printed t-shirts. They product is solid, but that's not why people buy. Instead, it's more about their approachability through openness to customer feedback. For example, on their website they have an Uncensored Customer Review Widget.
"It's like an introduction to someone by your friend. Or a conversation you hear when you walk into a neighborhood store," Sean says. "New visitors to our website see the comments – both good and bad – all of which were posted just moments before they logged on the site. This demonstrates the transparency and honesty of our brand."
Sure enough, CustomInk sells heaps of t-shirts. More importantly, they also have hordes of fans. Are you opaque?
7. Be genuinely and assertively responsive. Regardless of which commodity you're peddling, the medium is the message. The speed of the response is the response. Especially when customers want it yesterday.
The secret is using language that promotes urgency to reinforce emotional reliability. My favorite phrase is, "The best way for me to help you the most, right now, is…" It not only promotes urgency, but also promotes the most effective, most efficient solution.
Even if the only urgent action you can take is to ask someone else. By framing your response with this phrase, you pave the way for expedient service. I've had upset customers significantly lower their temperature simply because the response to their complaint was so expedient.
Response time goes a long way. Are you getting back to your customers quicker than your competitors?
8. Build in fun. People buy people first. Your job is to lead with your person and follow with your profession. That means: Values before vocation, individuality before industry and personality before position.
That also means: The more boring your product is, the more fun, engaging and memorable your pitch better be. Otherwise your customers are going to default straight to price. And if you can't match them, there are three hundred other companies – available instantly – who will happily undercut you.
For example, let's say you sell office supplies to small local businesses. What if you took a six-week course in handwriting analysis and conducted mini-seminars for each of your customers during their lunch break? You give each of them kits of pens, legal pads, sticky notes and tape.
Next, you ask them to complete short, simple writing exercises. Then, you take them through he basics of graphology like stroke, smoothness, spacing and slant. The key is to make it fun, lighthearted and only (slightly) revealing. You don't want to cause any additional office drama.
All that matters is you get them using your products in an engaging, unexpected and memorable way. How could you turn your sales presentation into a magic show?
9. Packaging wins ballgames. Just ask the farmers in the southern Japanese town of Zentsuji. They've figured out how to grow their watermelons so they turn out square. And according to a 2001 article from CNN, it's not a fad. The technique actually has practical applications.
"The reason they're doing this in Japan is because of lack of space," said Samantha Winters of the National Watermelon Promotion Board in Orlando, Florida. According to the article, a fat, round watermelon can take up a lot of room in a refrigerator. The (usually) round fruit often sits awkwardly on refrigerator shelves.
But, clever Japanese farmers have solved this dilemma by forcing their watermelons to grow into a square shape. Farmers insert the melons into square, tempered glass cases while the fruit is still growing on the vine. The square boxes are the exact dimensions of Japanese refrigerators, allowing full-grown watermelons to fit conveniently and precisely onto refrigerator shelves.
Lesson learned: Superior packaging to suit changing customer needs is a tremendous advantage in a commoditized marketplace. And that doesn't just apply to plastic wrapping, cardboard boxes and vinyl lining. How have you modified the packaging of your product to adapt to your customers' evolving preferences?
10. Make the intangible inescapable. Here's the frustrating reality: Your customers only see 10% of the work you do. The final product. The pay off. The money shot. The other 90% of the work you put in – the sweat, the hours, the training, the effort –remains forever undetected.
Unless.
Unless you find a way to visually substantiate it. I recently discovered how to implement this practice in my own business. If you click over to www.WatchScottWrite.com, you can view a series of time-lapse videos, pared down from four hours down to seven minutes. This depicts the naked truth of my writing, content management and creative processes. 100% transparency. It's what I do all day, every day.
And, admittedly, I only published these videos (initially) because I thought it would be kind of a cool thing to do. But what I discovered was that my readers, audience members and clients loved it. It helped them appreciate the true value of what my unique brain brought to the table. Especially in a marketplace where professional speakers are a dime a dozen.
That's the real challenge: My profession is approaching commodity status. So, this video series was a huge move in preventing me from become yet another SKU in the meeting planner's inventory. Your challenge is to take the intangible effort behind your commodity product and make it as inescapable as possible. How could you facilitate a visual understanding of what makes you The Only?
REMEMBER: Just because you sell a commodity, doesn't mean you can't win.
It's not about de-commoditizing your product; it's about re-optimizing your value proposition.
That way, maybe a bag of sugar will not longer be just a bag of sugar.
LET ME ASK YA THIS…
Do you have the courage to bet on your artistic vision?
LET ME SUGGEST THIS…
For the ebook called, "38 Ways to Make Customers Gasp" send an email to me, and you win the list for free!
Scott Ginsberg
That Guy with the Nametag
Author, Speaker, Entrepreneur, Mentor
[email protected]
Never the same speech twice.
Always about approachability.
Watch The Nametag Guy in action here!