February 25, 2016 12:45 PM
I recently heard an interview with the highest grossing comedian on the planet. Russell explained that he refused to work for clients who insisted that he edited and tailored and cleaned up his material for certain audiences.
Because he's not in the business of customization. And he will not be told how to do his work. In fact, he even has a mantra.
I don't really care what you think you like, this is what I do.
Of course, he's earned the right to have that mantra. Russell hustled for thirteen years before gaining any notoriety as a comedian. And now he fills stadiums in dozens of countries around the world. Because he found his true voice.
Proving, that your greatest currency in this world is your originality. Your ability to deliver an unmistakable product that people can point to. Something that's beyond spec. Something that's so far forward, that it has a name unto itself. And so, here's the big question:
If you outsourced your work to somebody else, and didn't tell the client, would they be able to tell?
If the answer is no, you're generic. You're somebody who does a job. A handyman who fixes whatever the client wants. But if the answer is yes, you're a brand. An original. An artist whose signature at the bottom of the canvas is just as important as what's painted on it.
As my mentor once said, if your life is where you want it to be, you don't have to listen to anybody.
LET ME ASK YA THIS…
What payment are you willing to pay to work your way up to unmistakable?
LET ME SUGGEST THIS…
For a copy of the list called, "123 Questions Every Marketer Must Ask," send an email to me, and you win the list for free!
* * * *
Scott Ginsberg
That Guy with the Nametag
Author. Speaker. Strategist. Filmmaker. Inventor. Singer. Songwriter.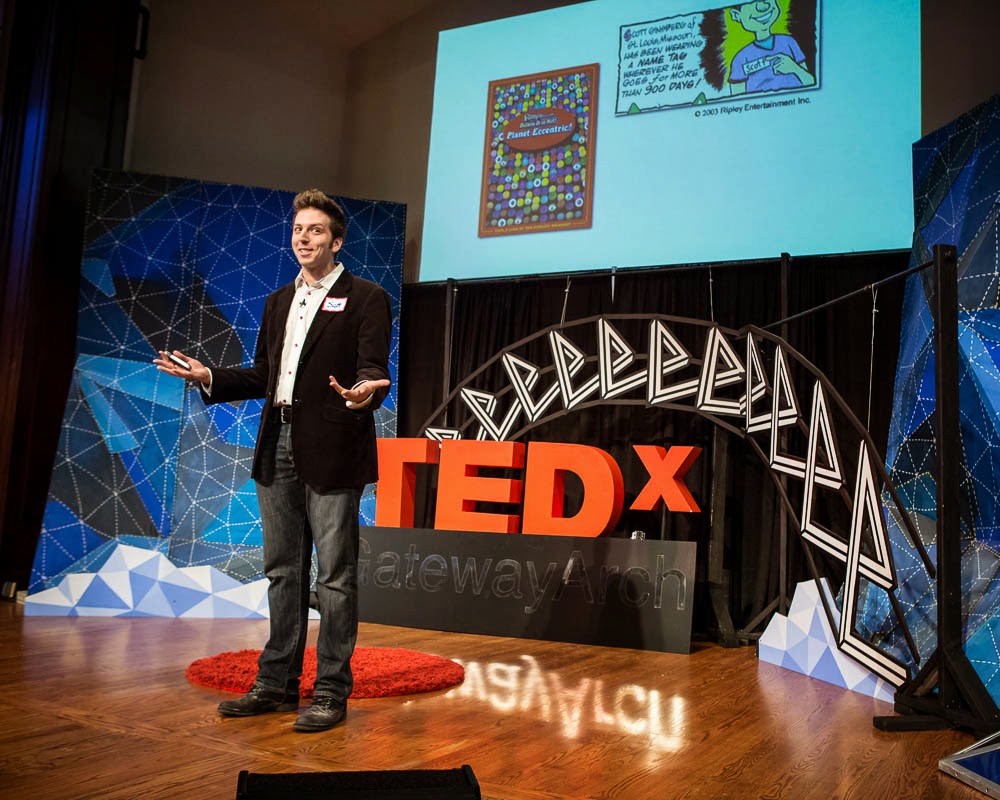 Never the same speech twice. Customized for your audience. Impossible to walk away uninspired.
Now booking for 2016-2017.
Email to inquire about fees and availability. Watch clips of The Nametag Guy in action here!
Bio
Author. Speaker. Strategist. Songwriter. Filmmaker. Inventor. Gameshow Host. World Record Holder. I also wear a nametag 24-7. Even to bed.
MEET SCOTT