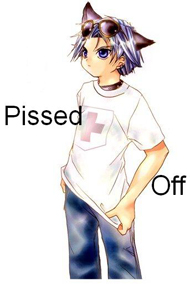 September 17, 2007 2:00 PM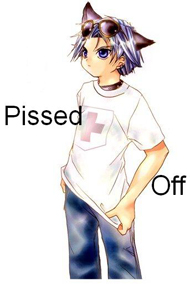 A common thread shared by most successful entrepreneurs and innovators is that they all were, at some point in time, pissed off.
Pissed off at someone.
Pissed off at something.
Not willing to accept the status quo.
Always willing to abandon popular delusions.
Dissatisfied with what they saw around them.
Happy to invest the time, energy and money in finding a better way.
I think Tom Peters said it best in his book Re-Imagine:
"I happen to believe that only pissed-off people change the world!"
Amen!
See, when you're pissed off, you develop this burning fire in your gut to prove someone (or something) wrong.
To fight against the naysayers, critics, doubters and hecklers.
And in many cases, that's impetus enough for achieving, inventing and committing to great things.
LET ME ASK YA THIS…
Who pissed YOU off?
LET ME SUGGEST THIS…
Share how that motivated you to achieve great things!
* * * *
Scott Ginsberg
That Guy with the Nametag
---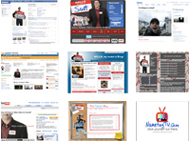 Are you a friend of The Nametag Network?
Read more blogs!
Rent Scott's Brain!
Download articles and ebooks!
Watch training videos on NametagTV!
Make a name for yourself here…
---
You Might Also Like...
Bio
Author. Speaker. Strategist. Songwriter. Filmmaker. Inventor. Gameshow Host. World Record Holder. I also wear a nametag 24-7. Even to bed.
MEET SCOTT