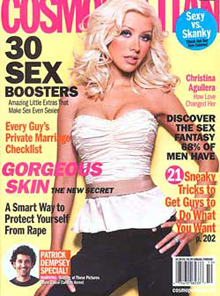 December 18, 2006 12:38 PM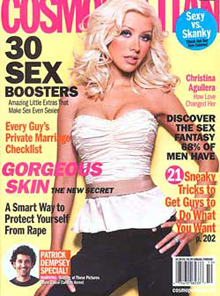 A surprisingly great resource for all things approachable is Cosmopolitan magazine.
(My appreciation for this publication started this time last year when I wrote the quiz on approchability.)
In their December 2006 issue, there's a great article about group dynamics at parties. Perfect content for the holiday season:
• It's easier to break into larger groups because they aren't as cohesive.
• Trios are often reluctant to accept a new person
• If you're extroverted, hang out by the entrance so you can see and greet everyone who comes in the door AND so arriving guests can introduce you to the people they bring
• If you're stuck in a corner, angle your body toward the center of the party so your conversation partner doesn't hold you captive between himself and the wall
• Always approach strangers from the side rather than head on. This is an evolutionary tactic to signal you're peaceful
• Effective opening lines include discussing a neutral object, i.e., food, decorations on the walls around you, furniture
• Territorial by nature, men will stake claim to a piece of furniture and/or any electronics
• If you want to approach a group of men, wait until another woman is already nearby. Men are more gentlemanly in the presence of other women.
Words to live by. God bless Cosmo.
LET ME ASK YA THIS…
What are your tips for approaching others at holiday parties?
* * * *
Scott Ginsberg
Author/Speaker/That Guy with the Nametag
www.hellomynameisscott.com
add to del.icio.us * digg it! * email this post
You Might Also Like...
Bio
Author. Speaker. Strategist. Songwriter. Filmmaker. Inventor. Gameshow Host. World Record Holder. I also wear a nametag 24-7. Even to bed.
MEET SCOTT