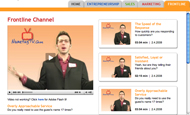 February 05, 2008 2:36 AM
Video not working? Click here for Adobe Flash 9!
– – –
After 15 months of HARD work, today is the official launch of my latest project!
NametagTV.com is the world's ONLY Online Training Network that teaches approachability!
For example…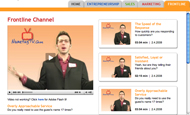 Want your customers and guests to be INSISTENT?
Tune in to the The Approachable Frontline channel for video lessons on delivering unforgettable service!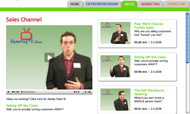 Ready to enable customers to BUY?
Tune in to The Approachable Salesperson channel for video lessons about getting customers to come to you!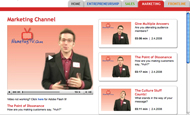 Want to get people buzzing about YOU?
Tune in to The Approachable Marketer channel for video lessons on leveraging your remarkability!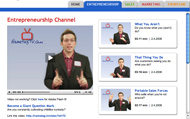 Growing your small business
Tune in to The Approachable Entrepreneur channel to magnetize employees AND customers!
REMEMBER: In order to watch NametagTV, you will need to download Adobe Flash 9.
It's fast, free and totally worth it. Download it right here!
Stick yourself out there.
* * * *
Scott Ginsberg
That Guy with the Nametag
scott@hellomynameisscott.com

Still bummed out about the Writer's Strike?
Tune in to NametagTV.com for an interactive learning experience!
Bio
Author. Speaker. Strategist. Songwriter. Filmmaker. Inventor. Gameshow Host. World Record Holder. I also wear a nametag 24-7. Even to bed.
MEET SCOTT