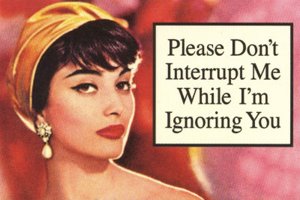 August 25, 2008 1:23 PM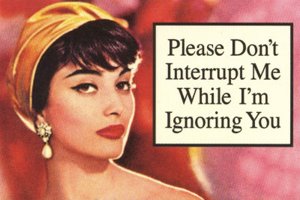 YES, YOU SHOULD INTERRUPT SOMEONE…
o If she's gotten off track
o If you need elaboration
o If you need clarification
o If a boundary has been violated
o If she's made a gross assumption
o If she's said something out of line
o If you are unable to effectively listen anymore
o If you have a personal emergency
o If the other person is going too fast
o If you need more time to take notes
o If you think SHE thinks you're not listening
o If she's previously given you permission to do so
o If to develop rapport
o If it doesn't dramatically disturb the balance of conversation
NO, YOU SHOULD NOT INTERRUPT SOMEONE…
o To tell your own story
o If you're just waiting to chime in
o It takes the wind out of their sales
o It has nothing to do with anything
o If to dominate and take over conversation
o If it detours from the conversation
o If it detracts from the conversation
o To add in a footnote joke or one-liner clever little jokes
o It adds TOO much value to the conversation
LET ME ASK YA THIS…
When is interrupting the speaker acceptable?
LET ME SUGGEST THIS…
For the list called, "13 Roles of The Listener," send an email to me, and I'll send you the list for free!
* * * *
Scott Ginsberg
That Guy with the Nametag
scott@hellomynameisscott.com
How many unsolicited referrals did YOU get this week?
Tune in to The Sales Channel on NametagTV.com!
Watch video lessons on enabling customers to buy!
Bio
Author. Speaker. Strategist. Songwriter. Filmmaker. Inventor. Gameshow Host. World Record Holder. I also wear a nametag 24-7. Even to bed.
MEET SCOTT