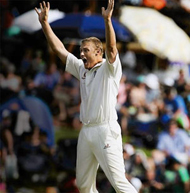 August 29, 2007 2:42 PM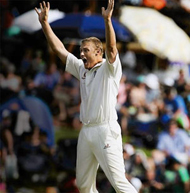 DID YOU KNOW…
That Einstein's Theory of Relativity sat in his mind (and his notebook) for ten years before it saw the light of day?
DID YOU KNOW…
That Marcian Hoff's Intel processor took about eighteen years to come to fruition?
DID YOU KNOW…
That Gordon Gould, the inventor of the laser, waited twenty-seven years before collecting ANY royalties on his patent?
DID YOU KNOW…
That Bob Gundlach's groundbreaking xerography technology didn't hit the market until eleven years after the idea was conceived?
LESSON LEARNED: credit will find you.
Which explains why so many artists, inventors, innovators and entrepreneurs tend to be as patient as they are creative.
It comes with the territory.
After all, fortune doesn't favor the fidgety.
However.
Credit doesn't happen "just like that."
See, credit will find you IF:
o Your material is brilliant and unique and cool and uses a creative, new approach.
o You're constantly working hard, smart AND long.
o You're committed and consistent.
I think Bob Gundlach (the Xerox machine guy) puts it into perspective pretty well:
"Yes, it took over a decade before my product hit the market; but it's gratifying to know that three billion images a day are now made by my process."
Stick it out. Experience The Dip. Patience pays off.
LET ME ASK YA THIS…
Are you in it for the long haul?
LET ME SUGGEST THIS…
Buy Seth's new book The Dip: short, sweet, life-changing.
* * * *
Scott Ginsberg
That Guy with the Nametag
---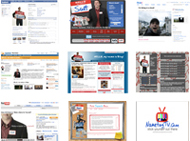 Are you a friend of The Nametag Network?
Read more blogs!
Rent Scott's Brain!
Download articles and ebooks!
Watch training videos on NametagTV!
Make a name for yourself here…
---
Bio
Author. Speaker. Strategist. Songwriter. Filmmaker. Inventor. Gameshow Host. World Record Holder. I also wear a nametag 24-7. Even to bed.
MEET SCOTT