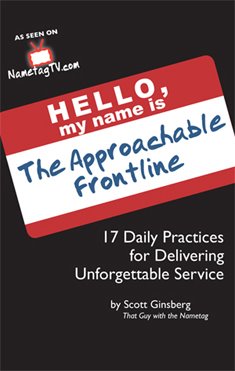 March 12, 2008 5:10 PM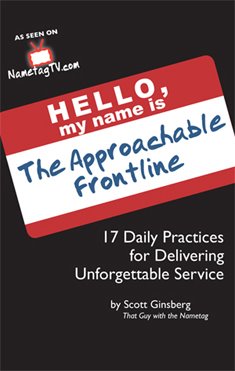 Whew!
I just returned from Atlanta, where I delivered the keynote speech at Aspect Software's 2008 Customer Experience Conference.
We had a blast!
Call center managers from around the world gathered to learn, brainstorm and talk about how to better serve their callers.
Also, yesterday was the official (public) debut of my new book:
The Approachable Frontline: 17 Daily Practices for Delivering Unforgettable Service.
This book is part of a series called The Approachability Trilogy, which also includes…
The Approachable Salesperson: 22 Daily Practices for Enabling Customers to Buy.
The Approachable Manager: 25 Daily Practices for Getting Employees to Come to You
…both of which are being released in the next few weeks!
AND, HERE'S THE GOOD NEWS: I'm offering bulk discounts on all three of these books!
So, if you'd like to purchase a case for your staff, office or entire company (big smile) send an email to scott@hellomynameisscott.com and we'll talk 😉
LET ME SUGGEST THIS…
Want a free copy of my new book?
LET ME SUGGEST THIS…
Come see me in a rare, public performance next week in St. Louis! Details below…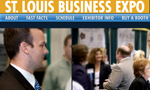 Come to the St. Louis Business Expo!
See Scott LIVE and a get a free copy of his new book with admission! See ya next Tuesday…
Bio
Author. Speaker. Strategist. Songwriter. Filmmaker. Inventor. Gameshow Host. World Record Holder. I also wear a nametag 24-7. Even to bed.
MEET SCOTT