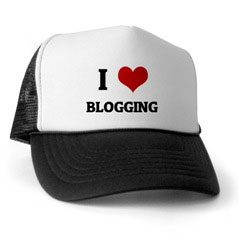 April 12, 2007 1:44 PM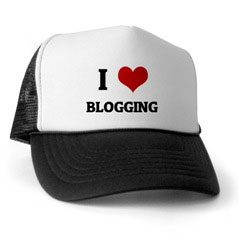 So, today is my 483rd blog post.
Do you know what that means?
483 hits on Google
483 (more) hits on Google than someone who DOESN'T blog
483 press releases (but better)
483 instances of delivering value
483 reinforcements of my brand
483 ideas for future speeches and products
483 validations of my expertise
483 expansions of my expertise
483 reasons for the media to inquire
483 opportunities to build community
483 opportunities to stay in front of fans
483 modules to be used for future books
483 (more) links to my website
483 moments of (not selling, but) enabling people to buy
So. WHY aren't you blogging again?
(P.S. A special thanks to anyone who's ever read, commented on or told someone about my blog since October 2004. You guys are the reason I keep posting every day. Respect.)
LET ME ASK YA THIS…
How many times have you posted?
LET SUGGEST THIS…
Share a few reasons why you HEART blogging!
* * * *
Scott Ginsberg
Author/Speaker/That Guy with the Nametag
www.hellomynameisscott.com
add to del.icio.us * digg it! * email this post
You Might Also Like...
Bio
Author. Speaker. Strategist. Songwriter. Filmmaker. Inventor. Gameshow Host. World Record Holder. I also wear a nametag 24-7. Even to bed.
MEET SCOTT