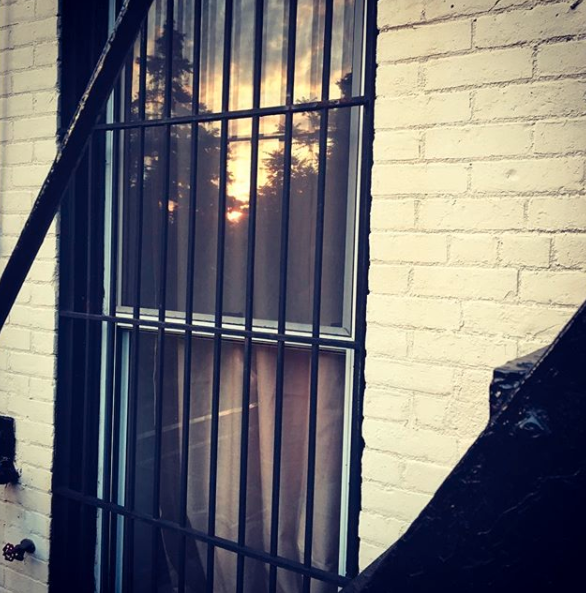 It's easy to have agency over joy when life is good.
But allowing ourselves the luxury of delight when things aren't going well, that takes real skill.
Because in the back of our minds, we feel that we've haven't earned it yet. We haven't worked hard enough to deserve joy. Only after the cosmic scale of justice is done tallying our happiness credits, can we finally exhale.
It's a cruel game we play with ourselves. Caught in the trance of unworthiness, we deprive and postpone and diminish the experience of pleasure because of guilt and fear.
After all, we will be punished by pursuing it now.
And so, we start making this bullshit deal with ourselves that once things pick up again, then we can have joy. Once the low passes and we get a few new clients and pay off all the credit cards and iron out the kinks in our existential laundry, then we can finally get one step closer to our genuine interest.
Because by then, we'll be worthy of it.
The problem with this game is, by always looking to the future to allow joy into our lives, it always remains out of our reach. It's like holding our happiness hostage. Repressing the very sources of our deepest satisfaction. Blinding ourselves to the very things that will make our life feel worth living.
Our job, then, is to pursue joy, right now, without guilt or justification or afterthought or overcompensation. It's not an indulgence, it's an act of appreciation for life.
Lewis's famous book about how joy shaped his early life said it most eloquently:
A man seldom mentions his most idiosyncratic notions, but he must reimburse himself for cuffs and toil. Moments when I was too happy to speak, when the gods and heroes rioted through my head, a whole world of beauty was opening before me, my own officious obstructions were often swept aside and, started into self forgetfulness, I again tasted joy. What more felicity can fall to creature than to enjoy delight with liberty?
A poetic reminder that the soul need genuine joy, just as the mind needs information and the body needs food and exercise.
Stop serving your sin like you owe it something and get the wind of joy blowing at your back.
LET ME ASK YA THIS…
Do you allow yourself the luxury of joy, even during the hard times?
LET ME SUGGEST THIS…
For the list called, "99 Ways to Think Like an Entrepreneur, Even If You Aren't One," send an email to me, and you win the list for free!
* * * *
Scott Ginsberg
That Guy with the Nametag
Author. Speaker. Strategist. Inventor. Filmmaker. Publisher. Songwriter.
scott@hellomynameisscott.com
Never the same speech twice. Customized for your audience. Impossible to walk away uninspired.
Now booking for 2017-2018.
Email to inquire about fees and availability. Watch clips of

The Nametag Guy in action here!