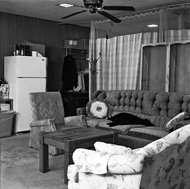 WARNING: Over rehearsing may cause you to leave some of your best stuff in the green room.
Sure, you can rehearse a little bit.
So you prepare. Go over stuff. Try a few things out. Practice here and there.
But you never over rehearse.
Save THAT steam for the stage.
Reserve your best juices, your strongest emotions and your most gorgeous extemporizations for the main event. The real deal. The big game. The showdown.
Otherwise, your brilliance will bellow in vain, quietly smacking against a brick wall with nobody to appreciate its splendor but you, the housekeeping lady and (possibly) the guy in the next room over desperately trying to get some sleep. (And even he isn't really listening to you.)
No, you'd better call it a night. Reserve your truest ruminations for their ideal venue.
Don't waste them on green room, or in some cases, the Holiday Inn.
Because once they come pouring out of your heart and through your lips, they may never resurface again.
And that's just not fair to your Muse.
She's worked too hard.
LET ME ASK YA THIS…
Where are you accidentally wasting your best stuff?
LET ME SUGGEST THIS…
For the list called, "234 Things I've Learned about Writing, Delivering and Marketing Speeches," send an email to me, and I'll send you the list for free!
* * * *
Scott Ginsberg
That Guy with the Nametag
scott@hellomynameisscott.com
Never the same speech twice.
Always about approachability.
Watch The Nametag Guy in action here!