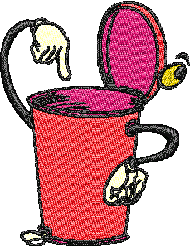 A few months ago I was giving a speech to a group of hotel employees in Sioux Falls, South Dakota.
I told them about the first day I started wearing a nametag (November 2, 2000)…
On that day, I exited an on-campus seminar and noticed everyone throwing their nametags away.
So, I decided to leave mine on, just as an experiment.
And for ONE day, the response was so overwhelming positive, that I decided to leave my nametag on permanently!
As you can see, it ended up working out pretty well. I somehow managed to make an entire career out it!
That was 2,494 days ago.
Anyway, after the training session was over, a young guy approached me and chuckled, "Dude, isn't it crazy to think that your entire career came from something you saw in a trashcan?"
Huh. Never really thought of it like that.
Which is kind of funny.
I guess some people look into a trashcan and see trash.
While other people look into a trashcan and see opportunity.
What about you?
When you look at the world…
Do you see garbage?
Or do you see gold?
Do you see waste?
Or do you see wealth?
Do you see junk?
Or do you see joy?
The choice is yours. The attitude is yours.
After all, choice and attitude are about the only things in this world you can really control.
LET ME ASK YA THIS…
When you see people, what do you see?
LET ME SUGGEST THIS…
Share your best story of "seeing the opportunity in the trashcan."
* * * *
Scott Ginsberg
That Guy with the Nametag
---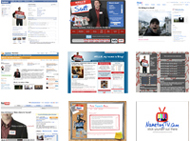 Are you a friend of The Nametag Network?
Read more blogs!
Rent Scott's Brain!
Download articles and ebooks!
Watch training videos on NametagTV!
Make a name for yourself here…
---