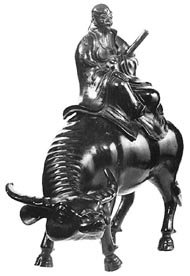 So, I've been studying a lot of the Tao De Ching lately.
Got me thinking about the concept of "without."
Examples:
Work without rewards.
You'll get more done.
Compete without results.
You'll have more fun.
Nurture without possessing.
You'll become less attached.
Give without condition.
You'll become more fulfilled.
Govern without self-importance.
You'll lead most effectively.
Have without possessing.
You'll be less upset when you lose it.
Lead without controlling.
You'll inspire and empower.
Lead without dominating.
You'll (actually) get people to follow you.
See without preference.
You'll see even more.
Teach without words.
You'll have more students than ever.
Perform without actions.
You'll get a standing ovation every time.
Give without expecting.
You'll get it back eventually.
Illuminate without dazzling.
You'll make the best impression.
Act without expectation.
You'll be cool and focused.
LET ME ASK YA THIS…
What's your example of a "without" philosophy?
LET ME SUGGEST THIS…
For the list called, "157 Pieces of Contrarian Wisdom," send an email to me, and I'll send you the list for free!
* * * *
Scott Ginsberg
That Guy with the Nametag
scott@hellomynameisscott.com

Never the same speech twice.
Always about approachability.
Watch The Nametag Guy in action here!