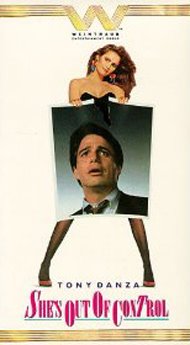 There's good.
There's great.
There's awesome.
And then, occasionally, there's someone who's TOO.
TOO good.
TOO perfect.
TOO polished.
TOO rehearsed.
TOO calculated.
TOO impressive.
TOO good looking.
TOO knowledgeable.
And people start to wonder.
They also start to QUESTION.
"Is this guy for real?"
"How can I compare to that?"
"Who's supposed to relate to this?"
If people are too busy questioning you, that means they're (probably) not LISTENING to you.
It reminds me of the scene in She's Out of Control, (classic!) where Tony Danza's character realizes her daughter's boyfriend is TOO perfect.
AHHHHHHHHHHHHH!!!
Be careful. Perfection isn't approachable.
LET ME ASK YA THIS…
Are you TOO?
LET ME SUGGEST THIS…
For the list called, "19 Way to be the ONE Person Everybody Remembers at the Conference," send an email to me, and I'll send you the list for free!
* * * *
Scott Ginsberg
That Guy with the Nametag
scott@hellomynameisscott.com
What's YOUR approach?
Join The Nametag Forums! Share stories, best practices and connect with a like-minded community of business professionals who stick themselves out there!