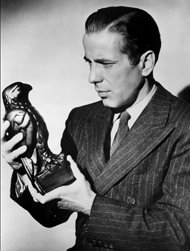 My favorite Japanese saying is:
No aru taka wa tsume o kakusu.
"The strong falcon hides its claws."
LESSON LEARNED: Overt demonstrations of strength suggest insecurity.
As Lao Tzu explains in The Tao De Ching:
"When you show your strength, you appear weak … when you conceal your power, the more effectively it can be used … when you make your advantage less obvious, the more effective you power becomes."
This is about being a sleeper.
This is about being underestimated.
This is about being able to sort of "sneak up" on people.
Similarly, in the words of Hide a Dagger Behind a Smile, "Do not make obvious your advantages. Outward measures of a thing's value hide its true worth. Instead, allow people see you as non-threatening, and your adversaries will offer no resistance."
REMEMBER: Quiet strength wins.
Just ask Coach Dungy.
LET ME ASK YA THIS…
Do you (really) need to show your claws?
LET ME SUGGEST THIS…
For the list called, "17 Ways to become a Thought Leader," send an email to me, and I'll send you the list for free!
Never the same speech twice.
Always about approachability.
Watch The Nametag Guy in action here!