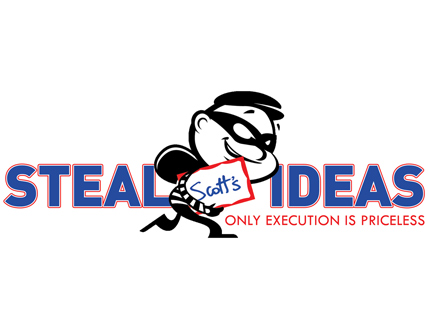 October 09, 2016 2:00 PM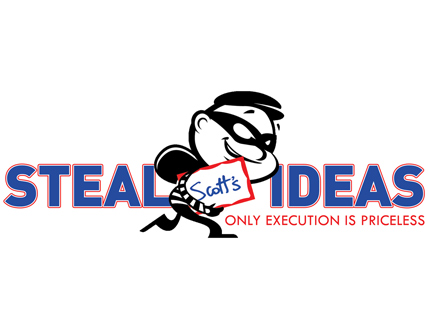 Ideas are free, execution is priceless.
That's been my mantra since day one of starting my business.
It's also the title of a book I wrote a few years back. You can download it for free here.
But here's the problem. I'm an idea junkie. Everything I look at in the world breaks down into a collection of ideas. I have about fifty new ones every day, and sadly, I can only execute so many of them. Even if I had all the resources and all the time in the world, I still wouldn't be able to keep up with the whirlwind of insanity that gusts through my brain.
And that's where you come in.
I believe ideas were never meant to stay that way. And so, in this new blog series, I'm going to be publishing a sample of them on a weekly basis, in the hopes that they inspire you to (a) execute them, (b) improve them, or (c) invent something completely different.
Remember, once an idea springs into existence, it cannot be unthought.
Even if that idea is ridiculous.
Enjoy!

Steal Scott's Ideas, Issue 017

01. Bother Box. Operationalizing care.
An anonymous feedback platform that allows customers, users, members and other key stakeholders of the organization to let leaders know where they feel invisible and under acknowledged

02. Raincheq. Plans fail but relationships don't have to
A browser plugin that keeps track of all the plans you've cancelled and the people with whom you've promised to reschedule.
03. TreeView. A thousand words is worth a picture.
A printing company that converts online reviews for restaurants into works of art that hang on the dining room floors and back of the house to inspire employees.
04. Despacio. Never bite your tongue again.
A translation portal that plays real people speaking foreign languages, then plays it back and explains it word by word
05. Shazoom. Every engine has a song to sing.
An audio enabled app that identifies the noises emitting from different vehicle engines to help mechanics diagnose and fix problems quickly
06. Court Worthy. Determine the ROI of dating.
A calculator for single people that takes into account your location, budget, available time and desire and tells you whether or not going on a date will be worth it.
07. Discardo. Personal and private waste management.
A line of portable, pocket sized trash bags for throwing away tampons, condoms and other soiled personal hygiene products at other people's houses or businesses.
08. Bndry. The sound of getting time back
A warning bell to interrupt chatty coworkers when you really need to get some work done
09. Jail Spa. Do the time without the crime
A sabbatical program that sends people to mock prisons so they can escape from the pressures of daily life and enjoy the routine, relaxation and rejuvenation of the prison life, without the crime or shower sex.
10. Religio. Why keep the faith when you can create it?
A public relations agency that helps people create their own religions from scratch, including a holy book, belief system, rituals, power structure, marketing materials and flock of followers.
LET ME ASK YA THIS…
How will you turn these ideas into I-dids?

LET ME SUGGEST THIS…
For the list called, "49 Ways to become an Idea Powerhouse," send an email to me, and you win the list for free!
* * * *
Scott Ginsberg
That Guy with the Nametag
Author. Speaker. Strategist. Inventor. Filmmaker. Publisher. Songwriter.
scott@hellomynameisscott.com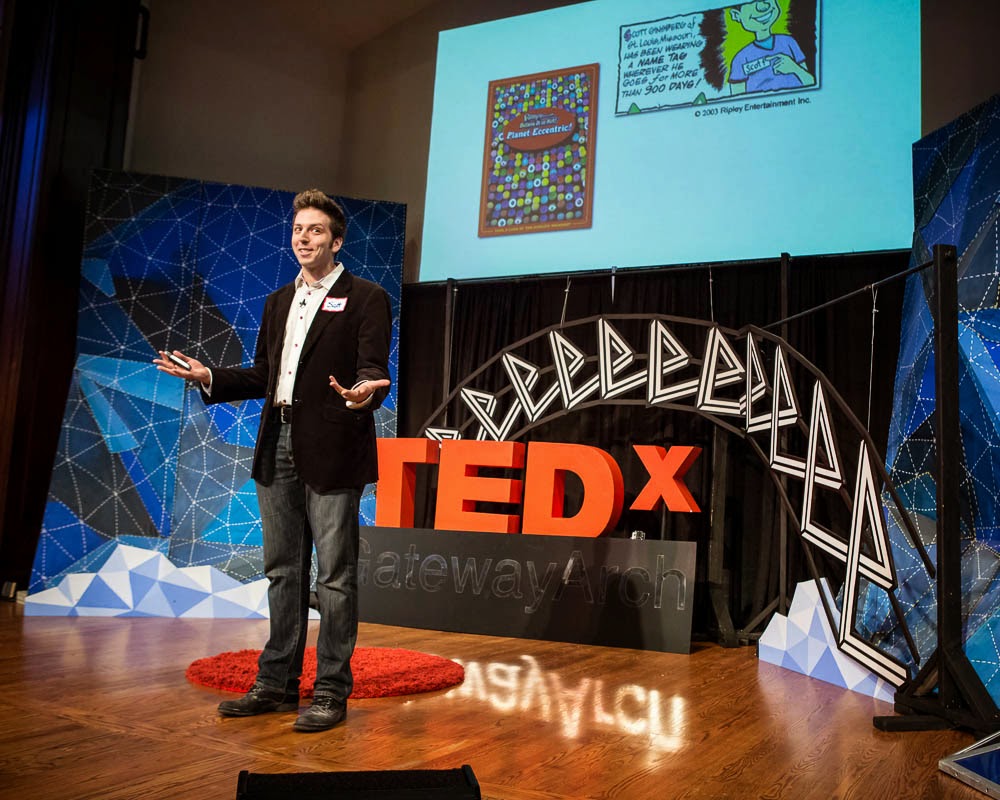 Never the same speech twice. Customized for your audience. Impossible to walk away uninspired.
Now booking for 2017-2018.
Email to inquire about fees and availability. Watch clips of The Nametag Guy in action here!
Bio
Author. Speaker. Strategist. Songwriter. Filmmaker. Inventor. Gameshow Host. World Record Holder. I also wear a nametag 24-7. Even to bed.
MEET SCOTT