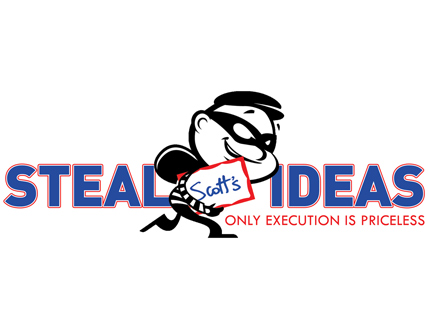 November 16, 2015 12:17 PM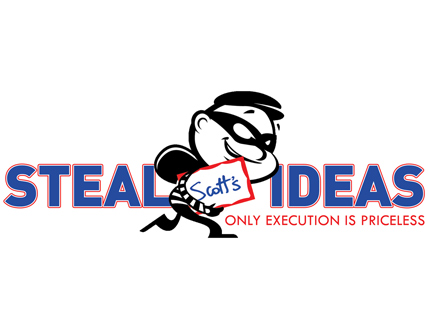 Ideas are free, execution is priceless.
That's been my mantra since day one of starting my business.
It's also the title of a book I wrote a few years back. You can download it for free here.
But here's the problem. I'm an idea junkie. Everything I look at in the world breaks down into a collection of ideas. I have about fifty new ones every day, and sadly, I can only execute so many of them. Even if I had all the resources and all the time in the world, I still wouldn't be able to keep up with the whirlwind of insanity that gusts through my brain.
And that's where you come in.
I believe ideas were never meant to stay that way. And so, in this new blog series, I'm going to be publishing a sample of them on a weekly basis, in the hopes that they inspire you to (a) execute them, (b) improve them, or (c) invent something completely different.
Remember, once an idea springs into existence, it cannot be unthought.
Even if that idea is ridiculous.
Enjoy!
Steal Scott's Ideas, Issue 010
01. iMantra. The philosopher's phone.
A service that sends you sporadic text messages during the day with encouraging mantras of your choice.
02. Fa La La. Matching music with mood.
A smart watch that senses your emotions and energies and plays the appropriate song to compliment it.
03. Word Up. The writing's on the wall.
A projector that sends your e-reader content to your ceiling so you can read books while laying on your back in bed.
04. Sexy Timer. Smart couples plan it.
A calendar application that helps couples schedule their sex.
05. Manlynest. Where guys tinker.
A gritty and rugged warehouse and workshop space where men escape to in order to make, break, fix and fiddle with building materials.


06. Reflectum. End your streak.
A small toilet mirror that helps users assure a clean wipe without wasting paper and getting frustrating.
07. Dearly Departed. Building man's best end.
A professional endings service that helps people create ceremony and ritual around saying goodbye to non-human things.
08. Boardster. Minimize your runway time.
An airline privilege program where busy people pay extra to be the very last person on the plane,
09. Good Sport. Never put your cleat in your mouth.
A geolocation app that gives you key sports history facts, rituals and inside jokes of whatever city you're in, to make sure you don't say the wrong thing in public and get your ass kicked.
10. Dance, Monkey! Joy through movement.
An app that randomly goes off during the day and plays dance music for sixty seconds, encouraging people to create spontaneous dance parties.


LET ME ASK YA THIS…
How will you turn these ideas into I-dids?
LET ME SUGGEST THIS…
For the list called, "49 Ways to become an Idea Powerhouse," send an email to me, and you win the list for free!
* * * *
Scott Ginsberg
That Guy with the Nametag
Author. Speaker. Strategist. Inventor. Filmmaker. Publisher. Songwriter.
scott@hellomynameisscott.com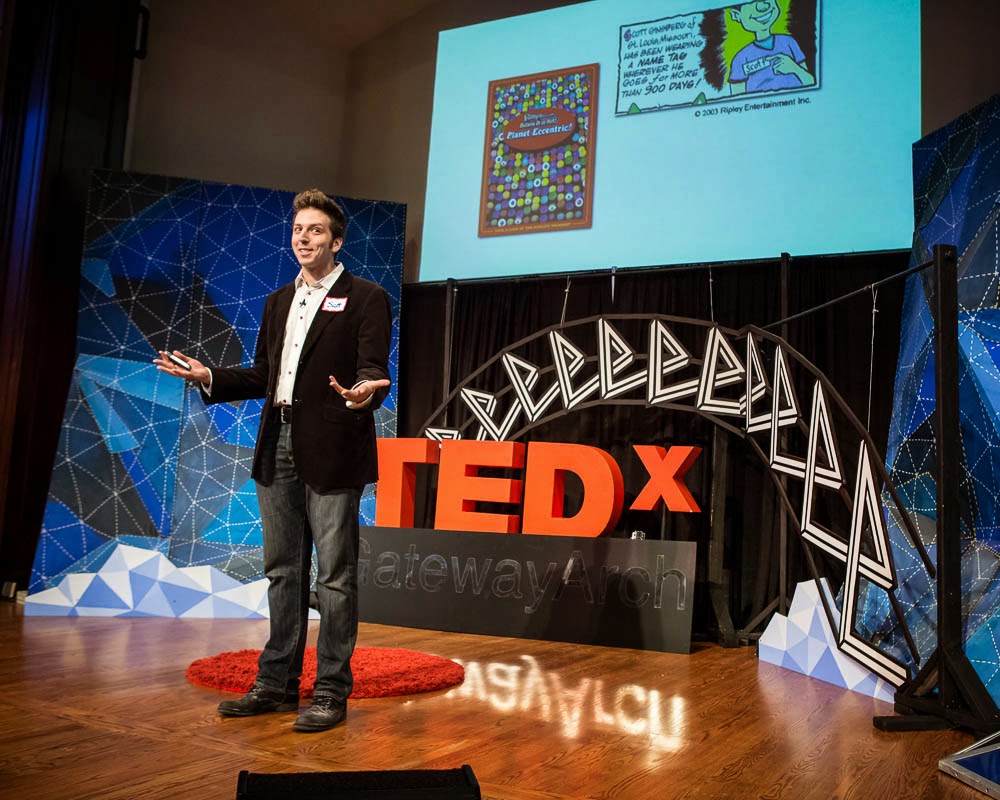 Never the same speech twice. Customized for your audience. Impossible to walk away uninspired.
Now booking for 2015-2016.
Email to inquire about fees and availability. Watch clips of The Nametag Guy in action here!
Bio
Author. Speaker. Strategist. Songwriter. Filmmaker. Inventor. Gameshow Host. World Record Holder. I also wear a nametag 24-7. Even to bed.
MEET SCOTT